Event Information
VISITOR TICKETS ON SALE SPRING 2024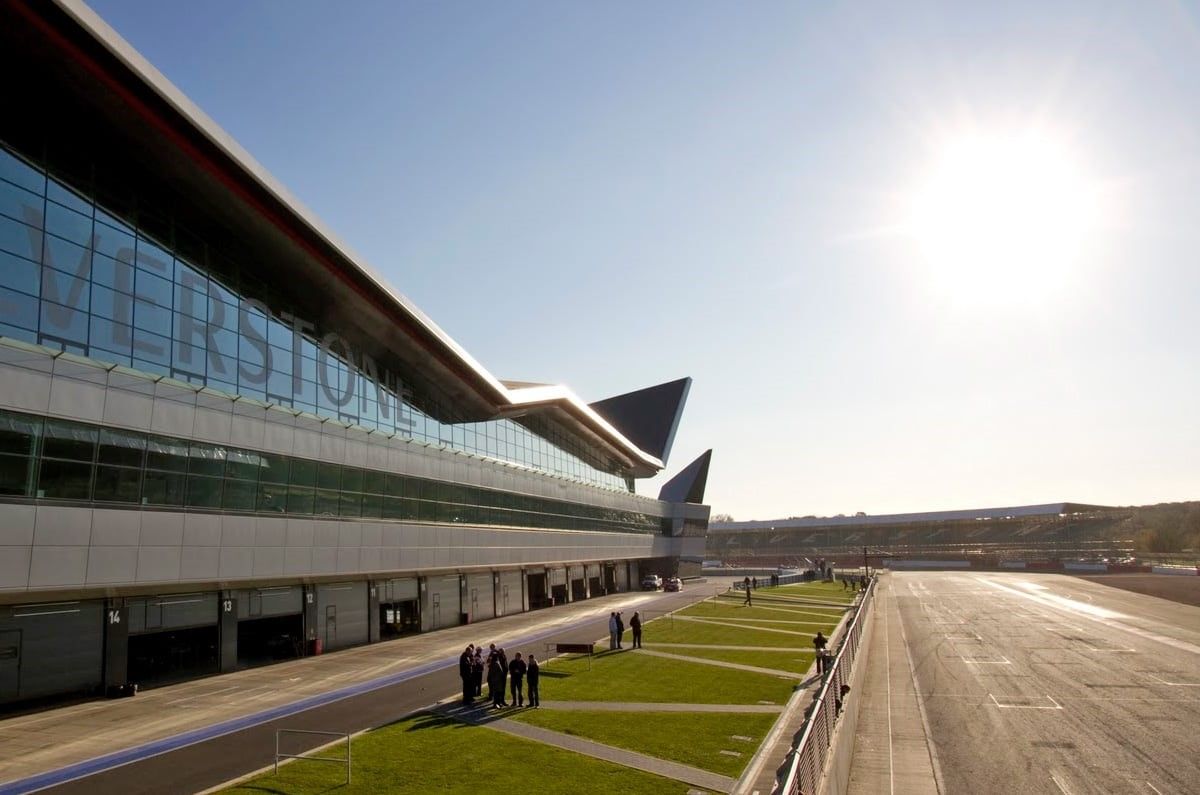 OPENING HOURS
WrapFest is a 2 day event at the Silverstone Circuit. The show will be open:
| | |
| --- | --- |
| Thursday 3 October 2024 | 10.00 - 17.00 |
| Thursday 3 October 2024 - *Wrap Party* | 17.00 - 19.00 |
| Friday 4 October 2024 | 10.00 - 17.00 |
Venue
Silverstone is an iconic venue, home to the British Grand Prix, a visit to WrapFest gives you the perfect opportunity to mix business with pleasure.
Silverstone is in Towcester, situated in the East Midlands.
Entry point to WrapFest
Visitors will need to follow Silverstone signage to the South Entrance.
All visitors will enter via the onsite Hilton Hotel, where on the 1st floor they will cross the Skywalk bridge - there will be onsite signage to direct you.
TRAVEL
BY CAR
Silverstone is easily accessible by car from across the UK, with lots of locations just a 2 hour drive away. Situated off the A43 dual carriageway, you can reach Silverstone from the North via the M1, or from the South via the M40.
Address:
Silverstone Circuit
Towcester, Northamptonshire
NN12 8TN
PARKING
There will be onsite parking available, which is complimentary this year.
Visitors will need to follow Silverstone signage to the South Entrance where they will be directed by parking stewards to the parking area.
BY TRAIN
The closest train station to Silverstone is Wolverton, which is approximately 10 miles / 16 km from the venue. Other nearby train stations include Banbury, Milton Keynes and Northampton.
All train stations are approximately a 30 minute car transfer to the venue.
You can get to Wolverton via Birmingham International train station or London Euston train station.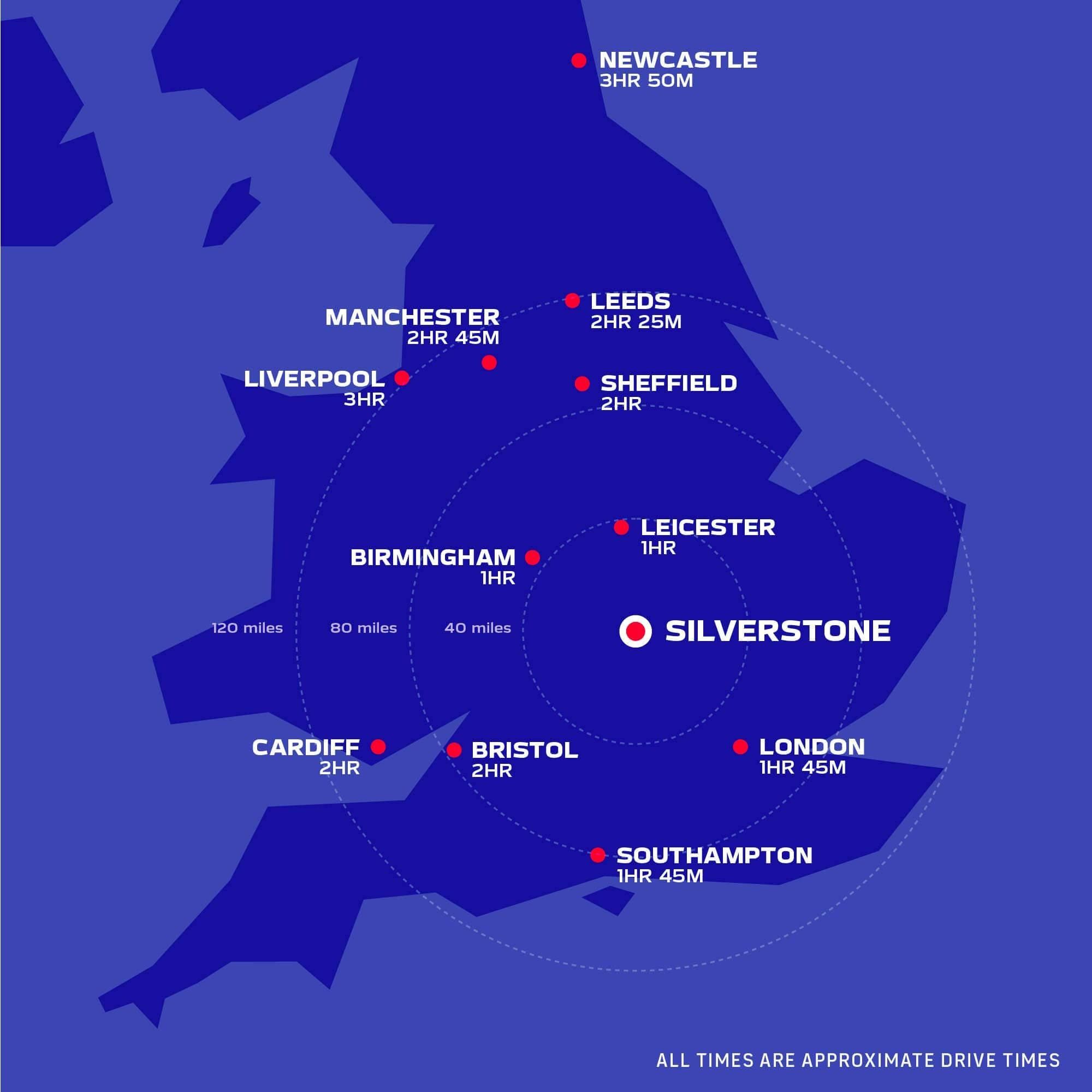 BY AIR
The closest airports are London Luton Airport and Birmingham Airport. Both are just a 1 hour car transfer to Silverstone.
If you wanted to get a train from the airport:
Birmingham International train station is situated in the airport and a 1 hour journey to Wolverton.
Luton Airport requires changes via London St Pancras International station and London Euston for a train to Wolverton. The journey is just over 2 hours.
ACCOMMODATION
If you require accommodation, there are two large towns located near to Silverstone: Northampton and Milton Keynes.
Northampton is a market town located slightly north of Silverstone and may be preferable if arriving from Birmingham. While Milton Keynes is a city located slightly south of Silverstone and may be more suited to those arriving from London. Both towns are a 30-minute transfer to the venue, and offer a range of hotels and restaurant options to suit your budget.
Alternatively, there is the Hilton Garden Inn Hotel situated onsite at Silverstone overlooking the racetrack, click here to access their website.