20 Apr 2023
3M at WrapFest 2023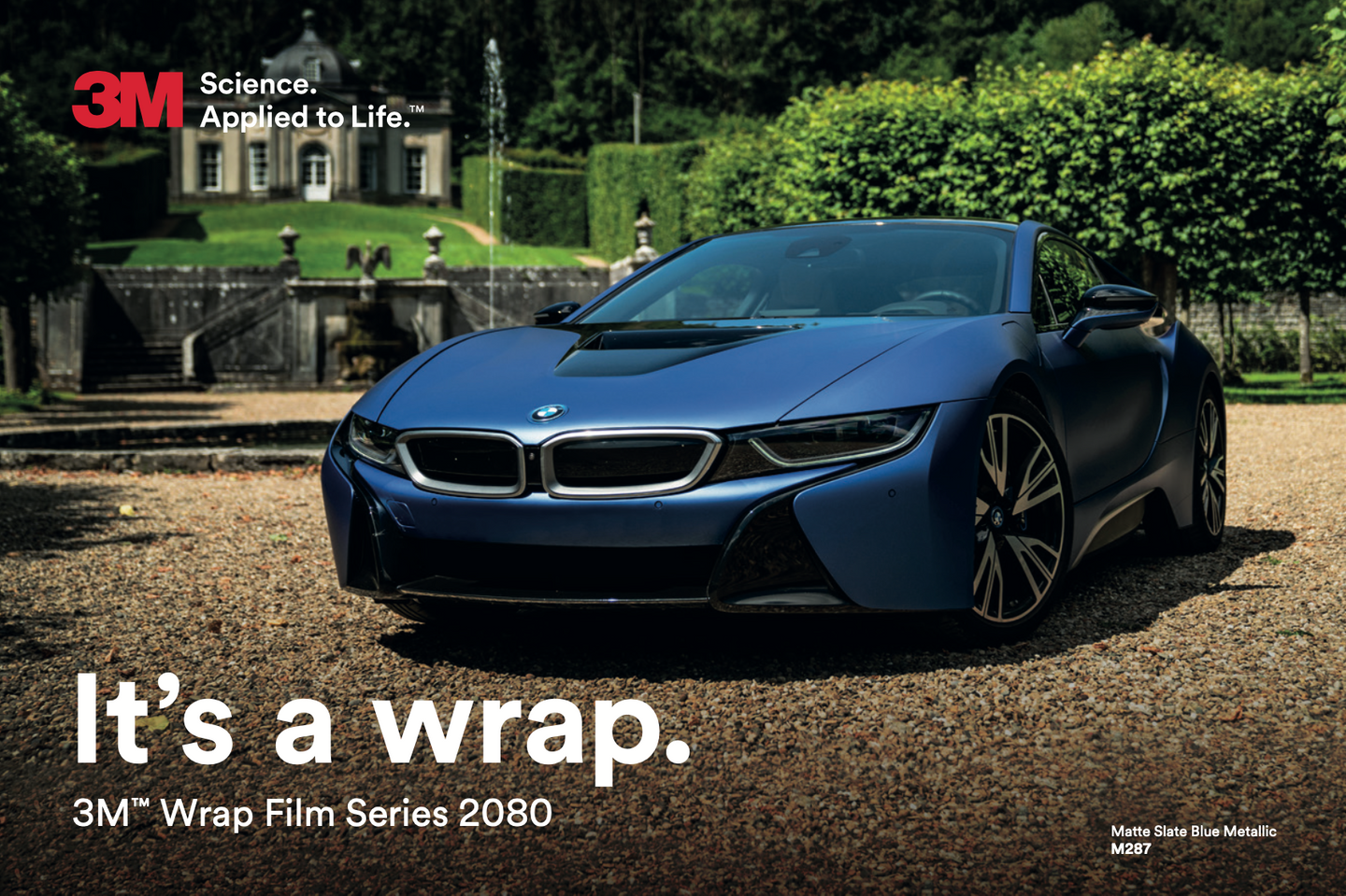 Pen Webley, Senior Activation Marketer at 3M, has over 30 years' experience in the graphics industry and gives us a run-down of what 3M has in store for visitors at Wrapfest.
What do you think are key considerations for wrap installers when choosing materials for a project?
Installers are looking for products that make the installation easy and shortens installation time. 3M™ Controltac™ is a pressure-activated adhesive which minimises the initial contact area of the adhesive and allows the applicator to reposition the graphic during application.
3M™ Comply™ are air release channels allowing fast and easy, bubble-free installation of graphics.
3M™ Wrap Film Series 2080 is engineered with a PFL (Protective Film Layer) positioned over the top of the film's surface and with advanced technology allowing for PFL post-installation removal,
3M is constantly innovating to make installation easier.
3M recommends installers to come on our 3M™ Endorsed Assessment training. When an installer passes the accreditation test for a specific product line, they receive a certificate and the corresponding Endorsed Installer designation. They also receive the 3M Endorsed Installer logo which they can use for advertising within their shop marketing and other forms of marketing. 3M will promote 3M™ Endorsed Installers and 3M™ Select Graphic Providers to any leads we get. 3M™ Select Graphic Providers also get increased benefits such as an extended warranty.
Tell us about the products you will have on show at WrapFest and any special activities you will be doing.
We will be showing 3M™ Paint Protection Film, 3M™ Wrap Film Series 2080, and 3M™ Print Wrap Film IJ280 all of which will be in our pit demo space so that visiotrs can see them in action and have the chance to ask our experts about the products.
Why is it important for you to be part of WrapFest?
WrapFest gives 3M a great opportunity to showcase our key products to our customers. Our 3M™ Endorsed Installer Trainers will demonstrate the tips and tricks around installing these products, and our expert sales team will be on hand to outline the features and benefits of these products and answer questions.