20 Mar 2023
Wrap Market Insights from Hexis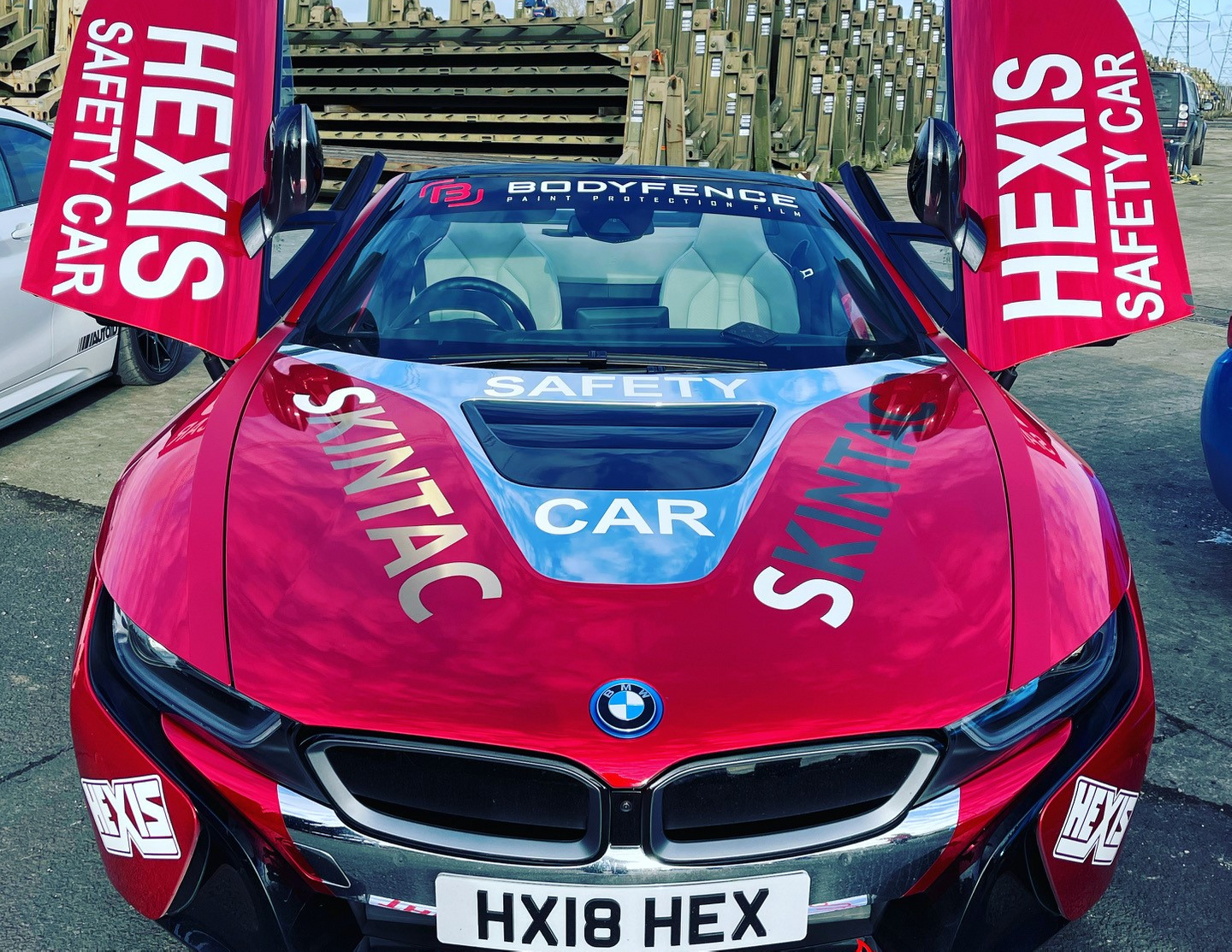 We ask Scott Wilkins, Managing Director at Hexis, some questions about current trends in the wrap market and what you can expect to see from HEXIS, Pole Position sponsor and Vinyl Supplier of World Wrap Masters UK & Ireland at WrapFest 2023.
The wrap installation and PPF market is forecast to see sustained growth to 2030, what are your views on the current market and what are your predictions for the future?
The current market for wrap vinyl installation and PPF are very exciting. We have seen tremendous growth in the wrap sector for the past 15 years and again for the past 8 years for PPF. HEXIS France have invested heavily in production equipment to be able to meet our growth demand both here in the UK, Europe and Rest of the World. We have seen more than +10% per annum growth in these sectors and we forecast continued growth and development for the next 5-8 years. Keeping up with automotive market trends and automotive fashion is a constant challenge for our R&D team, but its one that the HEXIS team excel at! We see the requirement for custom wrap colours and a further increase in fashion colours becoming more and more prevalent. We are very proud to offer Cast PVC as the technology for our wrapping film, as we have the ability to create new colours as quickly as the market demands and requires using our fantastic production facility in Frontignan, France.
The requirements for PPF are even more demanding than our SKINTAC Cast wrapping vinyl. Making sure we deliver a constant market leading BODYFENCE PPF has its own challenges for our production team. We are very proud of the quality and performance of our BODYFENCE PPF as it out performs other products on the market by means of ease of application and consumer performance. With the further development of more films that will improve application time, new finishes that will include "Candy style and Carbon Fibre" will be arriving very soon.
Which areas of wrap installation do you think will see the most growth?
We believe that as the automotive consumer continues to understand and realise the benefits that wrap and PPF will give them, the more the industry and applications will continue to grow. This is the reason why events like WrapFest are a great opportunity for distributors and manufacturers to promote the benefits of wrap and PPF. We see huge potential growth in all areas of coloured cast wrap vinyl including commercial fleet and rolling stock graphics, race teams and race championships, colour change and consumer automotive customisation as well as other applications like kitchen or interior wrapping. With the launch of our new MATMAK template cutting software for BODYFENCE PPF we see the opportunity for our sales in PPF to increase by over +25% in the next 12 months.
What do you think are key considerations for wrap installers when choosing materials for a project?
The key consideration for the wrap installer is the colour choice or finish of the wrapping vinyl the automotive consumer makes, followed by the ease of installation process (performance of the product) and then the price of the product. Most wrap shops allow the consumer (car owner) to choose the colour for their vehicle from the colour swatches the wrap shop show them.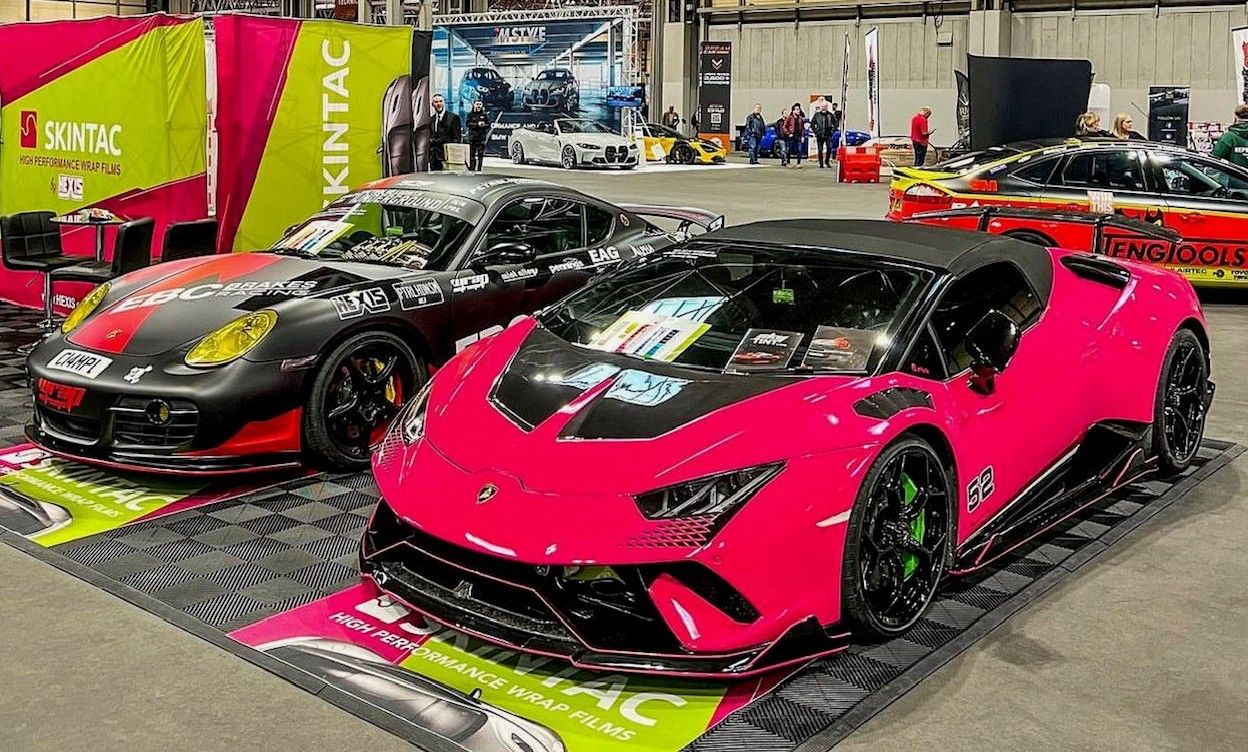 Tell us about the products you will have on show at WrapFest and any special activities you will be doing.
HEXIS will have a strong presence in the SKINTAC and BODYFENCE pit garages at WrapFest.
In the SKINTAC (High performance cast wrapping vinyl) garage will be a minimum of 8 new colours from the SKINTAC HX30000 & HX20000 Series, these will include #HX30IFBB Boreal Forest Iridescent Gloss, #HX30IMAB Austral Sea Iridescent Gloss, #HX20615B Fluorescent Red Gloss, #HX20615S Fluorescent Red Satin, #HX20B37B Polaris Blue / Grey Metallic (colour flip) Gloss, #HX20VNAS Naiade Green Metallic Satin, #HX20G12B Pleiades Grey Metallic Gloss and #HX20NMYB Mystery Black Metallic Gloss, and maybe a few other surprise new colours! The HEXIS SKINTAC SuperChrome will also be shown, this is a range of 15 mirror finish gloss chrome products which are also available in a satin finish. This is the flagship wrap product from HEXIS and is the "World's Best Mirror Chrome effect product". You can see a unique wide bodied M Sport 2 series wrapped in HEXIS SKINTAC SuperChrome on the HEXIS stand at WrapFest. The amazing HEXLIGHTS automotive light tint film will be demonstrated in the SKINTAC garage, this allows the wrap installer to tint the front and back lights on any vehicle to a factory grey or show darker grey tint without water due to the HEX'Press adhesive technology. The HEXIS demonstration team will also show how easy it is to install the SKINTAC THE190EVO digitally printable cast wrapping vinyl onto a 2 series convertible BMW.
In the BODYFENCE pit garage our expert PPF installers will show the benefits of the installation properties of the BODYFENCE X Gloss and Satin finish PPF along with the BODYFENCE BFBLACK a ultra gloss black PPF that has the X technology. The BODYFENCE BLACKLIGHT PPF which is a special light protection film with a tint to facilitate that more sporty finish to automotive head and tail lights will also be demonstrated.
You are taking part in the pit demos at WrapFest, what will people get to see during your sessions and what learnings will they take away from attending them?
HEXIS have organised to have 5 of their trainers in our two pit garages, along with several members of our demonstration team. They will be separated into SKINTAC and BODYFENCE pit garages and will be demonstrated many HEXIS products during the day. Attendees will be able to "have a try" under the watchful eye of our Master Trainers. Samples of all products will also be available to "take away" along with the HEXIS Energy drink that will keep you alert while you are installing your SKINTAC or BODYFENCE products.
Why is it important for you to be part of WrapFest?
HEXIS have taken the Pole Position opportunity at WrapFest as we believe that the HEXIS SKINTAC and BODYFENCE brands give the installer the opportunity of working with a designer brand that is easy to install and allows the wrap or PPF installer to earn a very good commercial living if working in partnership with the HEXIS brands. The HEXIS business ethos is #hexisfamily and #customerisking and everything the company does is to give the customer a better experience when with working with a key supplier.
Thank you Scott for your time, we are really looking forward to seeing all Hexis' demonstrations and products at WrapFest 2023.
If you would like to see Hexis at WrapFest, don't forget to book your ticket using discount promo code WPFH311.