17 Apr 2023
Looking ahead to WrapFest 2023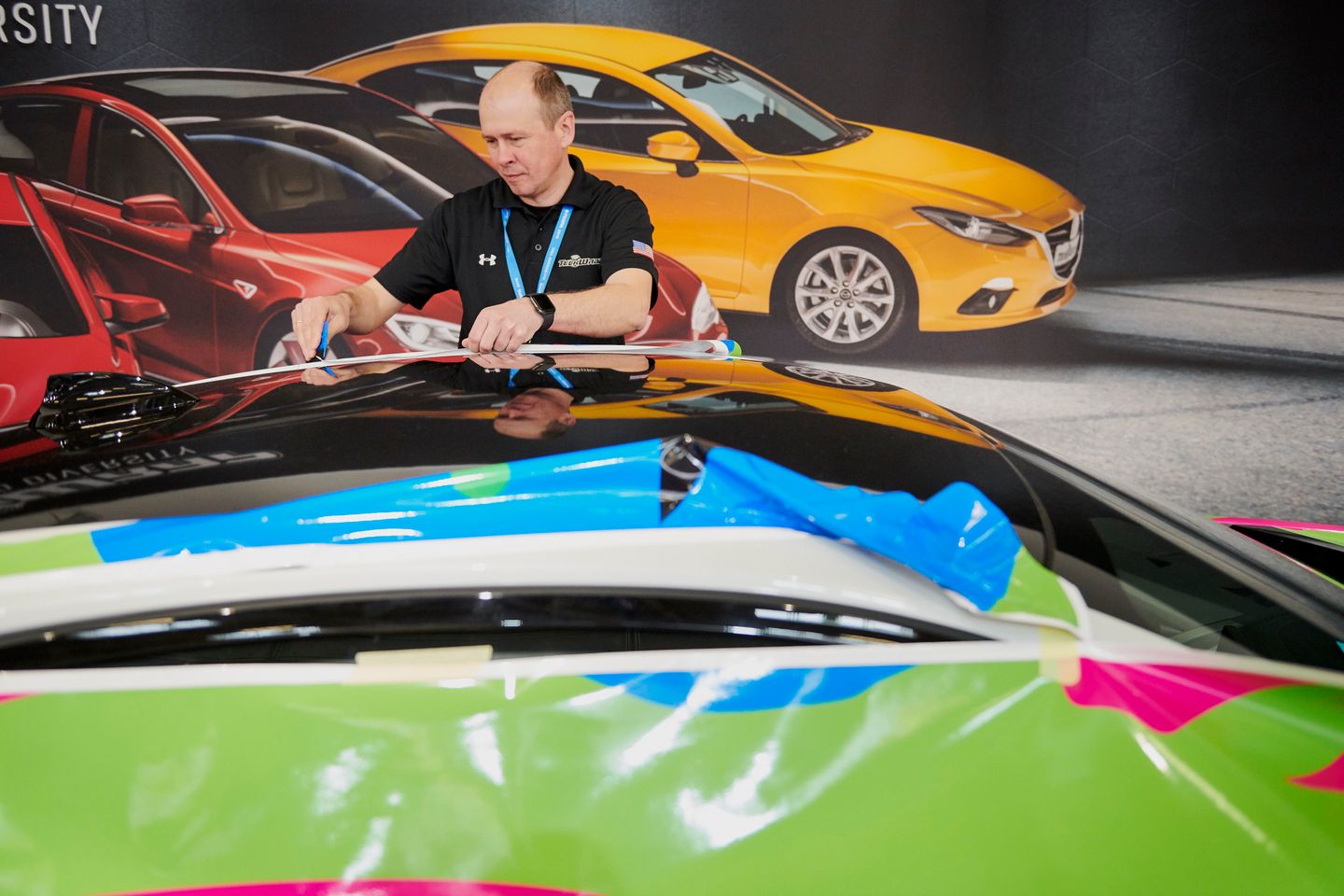 Vehicle wrapping has always been one of the most colourful and popular attractions at FESPA exhibitions, with visitors from around the world gathering to learn more about this creative sector.
While the World Wrap Masters competition has been a huge success for over 10 years, the time came for FESPA to expand its offering in this market with the launch of WrapFest, a first-of-its-kind event dedicated to the art of vehicle wrapping and graphics.
From 26-27 April, WrapFest 2023 will take place at Silverstone, the spiritual home of British motor racing, and welcome thousands of visitors from all areas of the market. With interest in the inaugural event high, we pick out some of the highlights visitors and exhibitors can look forward to later this month.
Fuel business growth
First, what is the event about and why did FESPA feel the need to add this to its calendar?
Lorraine Harrow, marketing manager at FESPA with responsibility for WrapFest, said the event will serve as an extension to the popular World Wrap Masters competition and help spread the word about innovation in vehicle graphics.
"With competitions on four continents, we've worked closely with suppliers and wrap professionals, but until now, there's never been a focused event that has served the needs of this specific community," Harrow said.
"With WrapFest, we wanted to provide a hub that plugs wrappers and detailers into the latest trends, enables them see all the product innovations from multiple suppliers in one space, gives them access to workshops and demos to refresh their skills, and shows them the opportunities that could fuel their growth."
The event will provide print service providers (PSPs) with the opportunity to explore the vehicle wrapping market, whether they are looking to enter into vehicle graphics, or if they are already a vehicle graphic installer but looking to grow the non-graphic side of their business. WrapFest aims to provide them with the platform to research, look at and test a wide range of equipment, accessories and media from industry-leading suppliers in one location.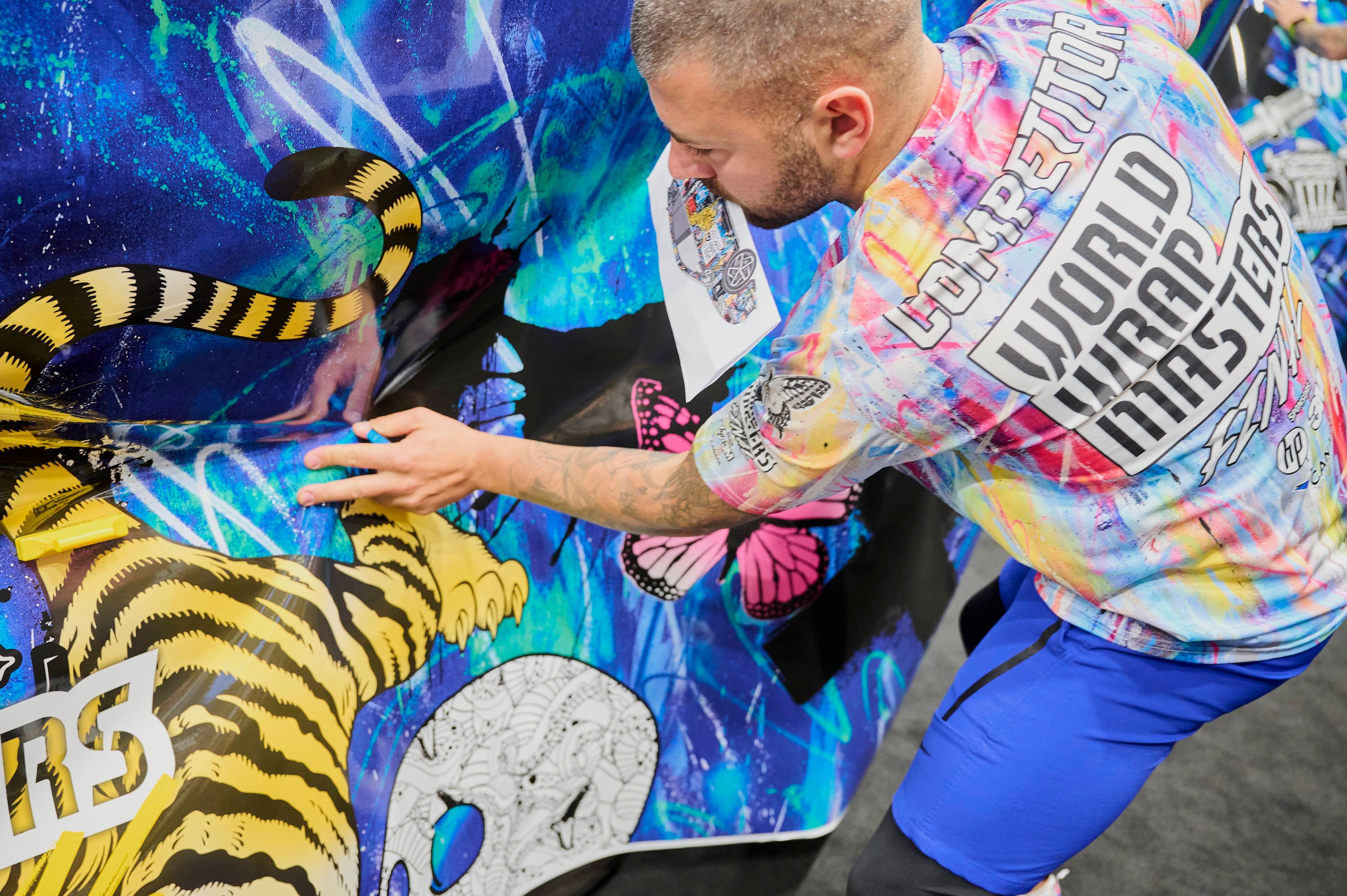 "The event will include a number of content-rich features such as our intimate and interactive speaker programme, Wrap Talks," Harrow said. "This will cover how social media has helped to facilitate wrapping's ascendancy, conversations on the latest trends, as well as hints and tips on starting a wrapping business, from some of the UK's most recognisable faces in the industry.
"Reflecting the diverse, vibrant wrapping community, we are also hosting several activities that will distinguish it from a typical 'trade show'. This includes staging our Show and Shine competition, which will offer a limited number of visitors the chance to bring their own wrapped cars to display within the 'festival forecourt', and 'Wrap Warrior' battle, hosted by The Wrap Institute, which will provide another opportunity for visitors to test their wrapping skills across three different contests.
"From live demonstrations and Q&As with leading wrapping figures, to wrapping competitions and live music, there is something to cater to everybody in this diverse, unique community."
Expert knowledge, ideal location
The setting for the inaugural WrapFest could not be more apt, with the event taking place at Silverstone, the permanent home of the British Grand Prix since 1987. An iconic racetrack and the scene of many historic races, the circuit will this month add WrapFest to is portfolio of leading events in the automotive sector. The event will run in halls one and two of the new Silverstone Wing.
"We were delighted to secure Silverstone as the location for the event, not least, because it enables us to utilise its iconic pit-garages to host an exciting programme of live wrapping demonstrations from our 12 globally recognised sponsors: Hexis, 3M, ADAPT (with Profilm), Avery Dennison, APA, Grafityp, Spandex, William Smith, Surfex (with FlexiShield and Teckwrap), Innotech (with General Formulations), HP and Metamark," Harrow said.
"Over the course of the two days, the companies will present 80-plus live demonstrations, providing audiences with a unique opportunity to watch the world's most advanced wrapping professionals execute their skills, pick up new techniques, and learn about the latest materials that are driving the industry."
Alongside event sponsors, visitors will also have the chance to speak with and find out more about the latest products from a number of other leading exhibitors from across the vehicle wrapping sector. These include HP, Metamark, Johnson Window Films, KDX ,Signgeer, Signmakingtools, Star Vinyls, Antalis, FESPA UK, The Wrap Institute, WrapStock, Legend PPF, Kay Premium Marking Films and MSL Customs.
As for event features, there will be plenty to see and do across the two days. These include the Show and Shine competition, which offers a set number of visitors the chance to bring their own wrapped cars to display within the 'festival forecourt' which will then be judged each day to find the 'coolest' wrapped car.
Elsewhere, and hosted by The Wrap Institute, the Wrap Warrior battle will provide another opportunity for visitors to test their wrapping skills. This competition, open to anybody, will invite competitors to take part in one of three contests – Bing Bing Plate, Chance of Clouds and Wrap the Dots. It will offer many participants a unique opportunity to demonstrate and hone their skills using a variety of different tools and equipment, plus the chance to win some cool t-shirts.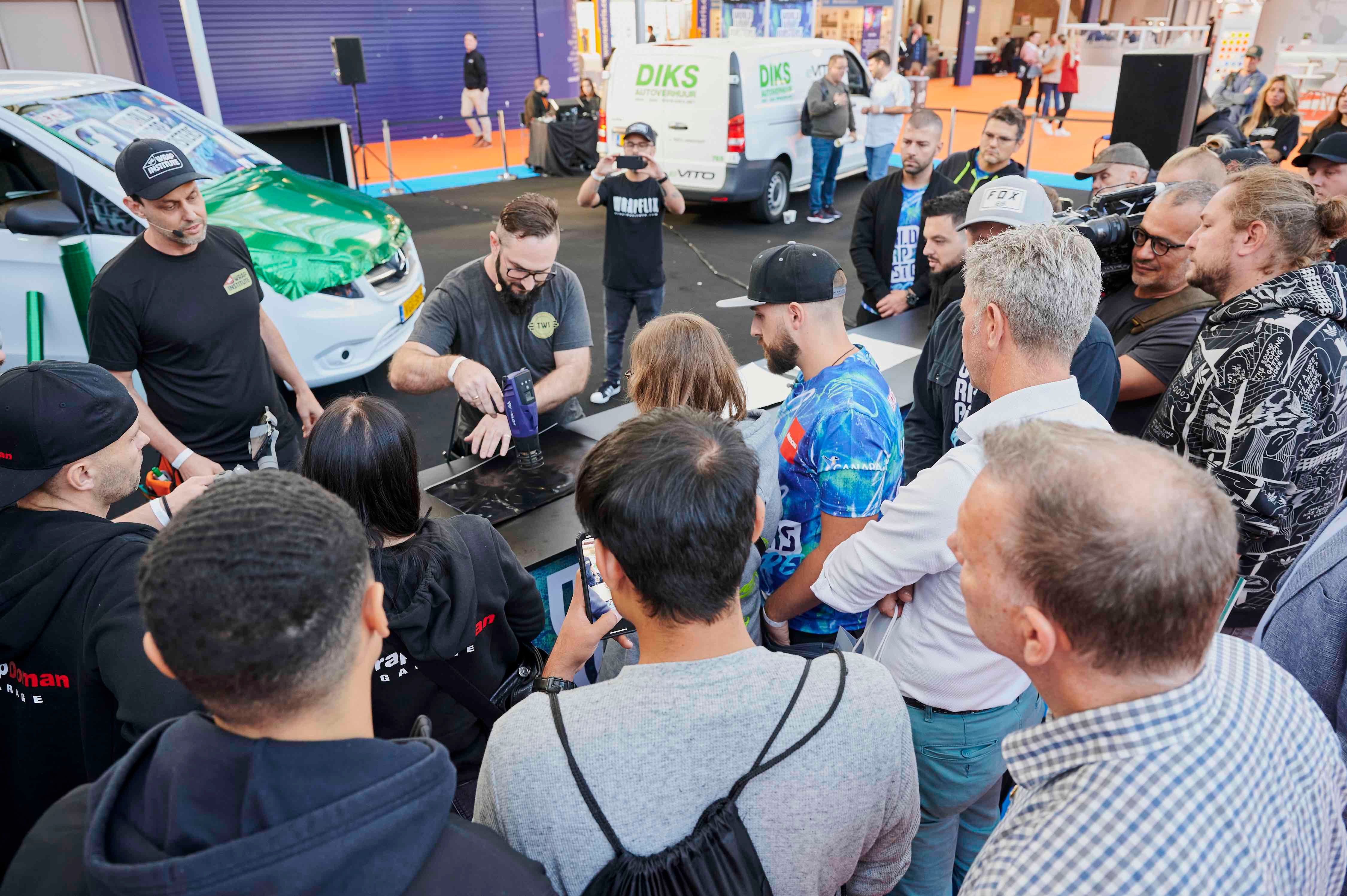 Other highlights include pit demos, racing simulators and the inaugural UK & Ireland World Wrap Masters regional heat, in which 24 skilled wrappers will compete in a series of timed wrapping competitions for a chance to qualify for the World Wrap Masters final at FESPA Global Print Expo 2023 in Munich.
Duncan MacOwan, head of marketing and events, FESPA, said: "Vehicle wrapping has long been one of the most colourful and eye-catching attractions at our FESPA exhibitions. The growth of the industry over the last 20 years has been impossible to ignore, and it is only right that there is now an exclusive event that serves the need of this community.
"It's not an exaggeration to say there has literally never been anything like this before in the UK. The launch event has been designed to appeal to the diverse wrapping community, as well as those who are interested in learning more."
To find out more about WrapFest, please click here.