06 Dec 2022
Overcoming the main challenges in wrapping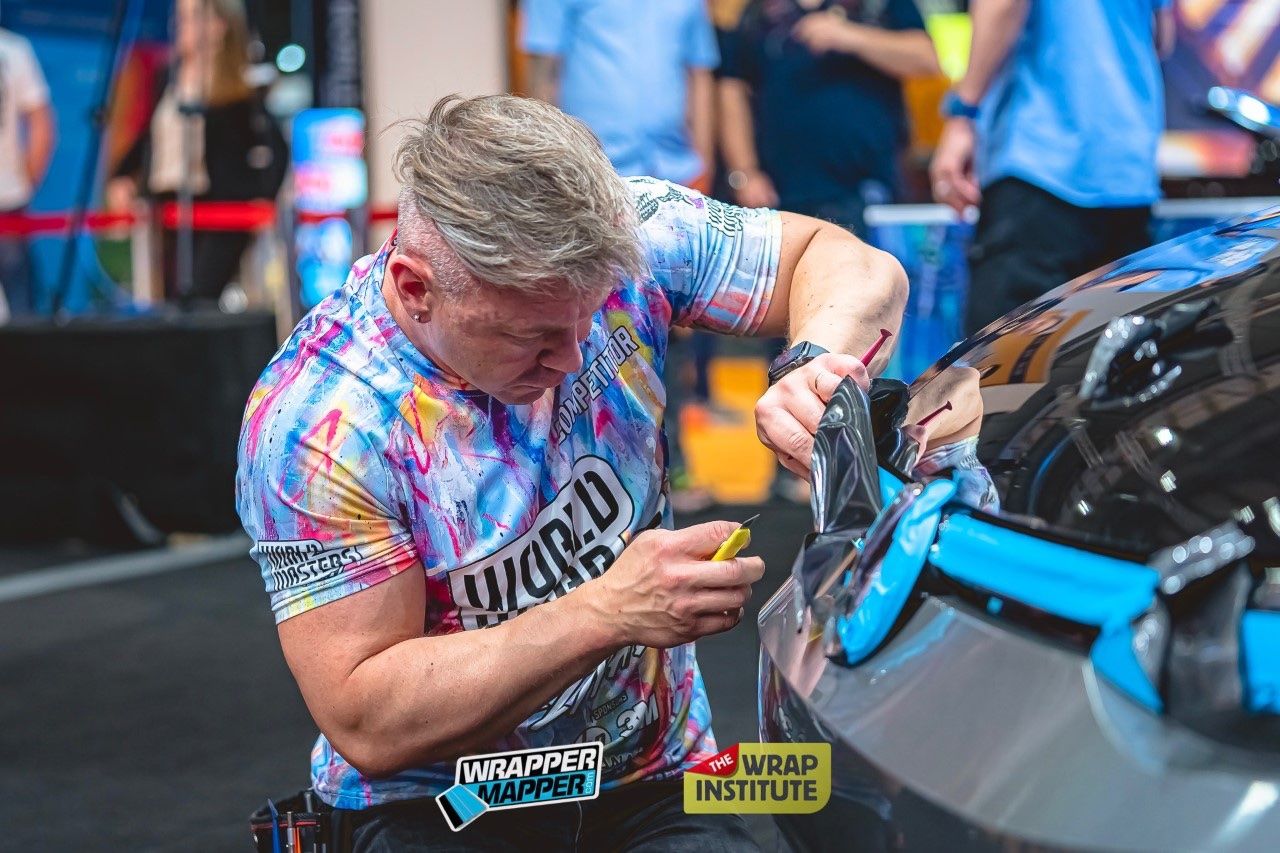 From successfully applying a wrap to a tricky vehicle to selecting the right material to ensure high-quality performance, we speak with professionals from across the market about how they overcome core challenges in the market.
What makes wrapping such a difficult line of work is that there are so many elements to each job, as each project brings with it its own, unique set of challenges. First off, you need to ensure you are working with a material that will deliver on the job in hand, as well as a select a printer – if required – that can produce high quality prints on this film.

Next, you have the job of cutting the wrap to shape without damaging the design, then it is the installation phase, which itself brings with it a whole host of challenges. How do you install a wrap on unusually shaped vehicles? Will the material adhere to the surface? Will it damage the paintwork when removed?

There are a whole host of factors for wrappers to consider on each individual job that they take on. But how do they overcome these challenges time after time to not only ensure the success of each project, but also win repeat business from customers? We speak with some former World Wrap Masters winners and finalists to gain an insight into what they do that makes them among the leading wrappers in the world.
Up to the test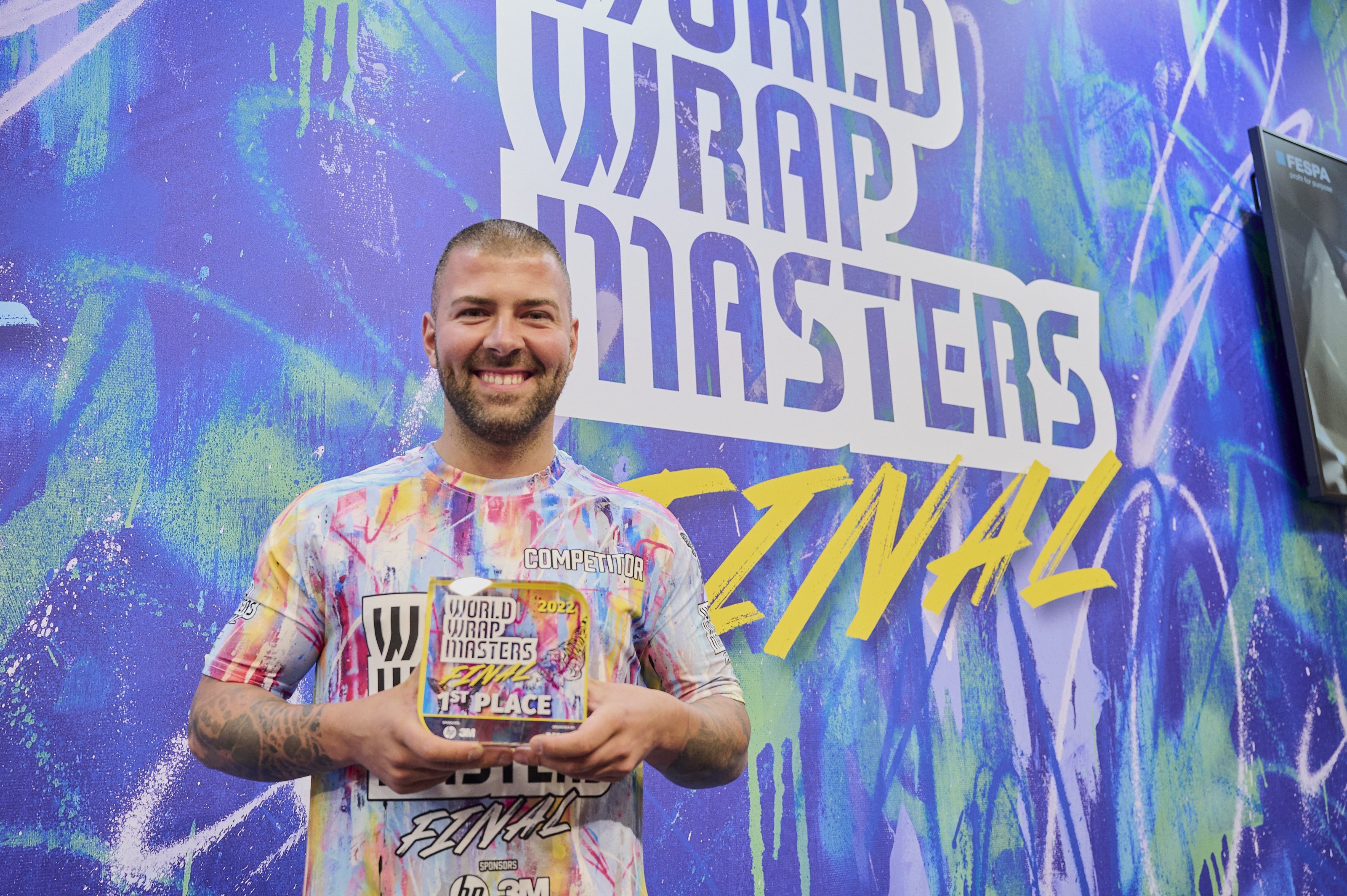 Caption: Ivan Tenchev of Astro Folio in Bulgaria was crowned winner of the 2022 World Wrap Masters

First up is Ivan Tenchev of Astro Folio in Bulgaria, who was crowned as winner of the 2022 World Wrap Masters earlier this year. Tenchev is one of the most respected professionals on the world wrapping sector but, as is the case with everyone working in this market, he is still faced with challenges and trials on a daily basis.

"The biggest challenges that I face as a professional wrapper is that people always give you the most difficult tasks," Tenchev said. "Regardless of whether they are doable or not, they expect you to be flawless and meet their criteria.

"This makes it a very difficult moment when someone sets a task that is almost impossible but expects you to do it perfectly and satisfy the customer. Then comes the problem of the professional installer, when they wants to show themselves and the client that even though it cannot be done, they should do it."

So, what does Tenchev do to overcome these big challenges? He simply said that he always gives 110% in every project and "makes things happen" to satisfy the demands of clients!

"Challenges are always knocking at our door," he said. "New materials, new cars, we never stop learning and wanting to improve our skills. Not stopping to develop and never being satisfied with the achieved level is the biggest challenge for me, always looking for new and new techniques and ways to stick the car or the item you have.

"I expect that 2023 will be different for me, because I will stop competing in the World Wrap Masters, but I will continue to be present at some of the competitions, so I look forward to that and seeing what competitors to do overcome their own challenges!"
Overcome challenges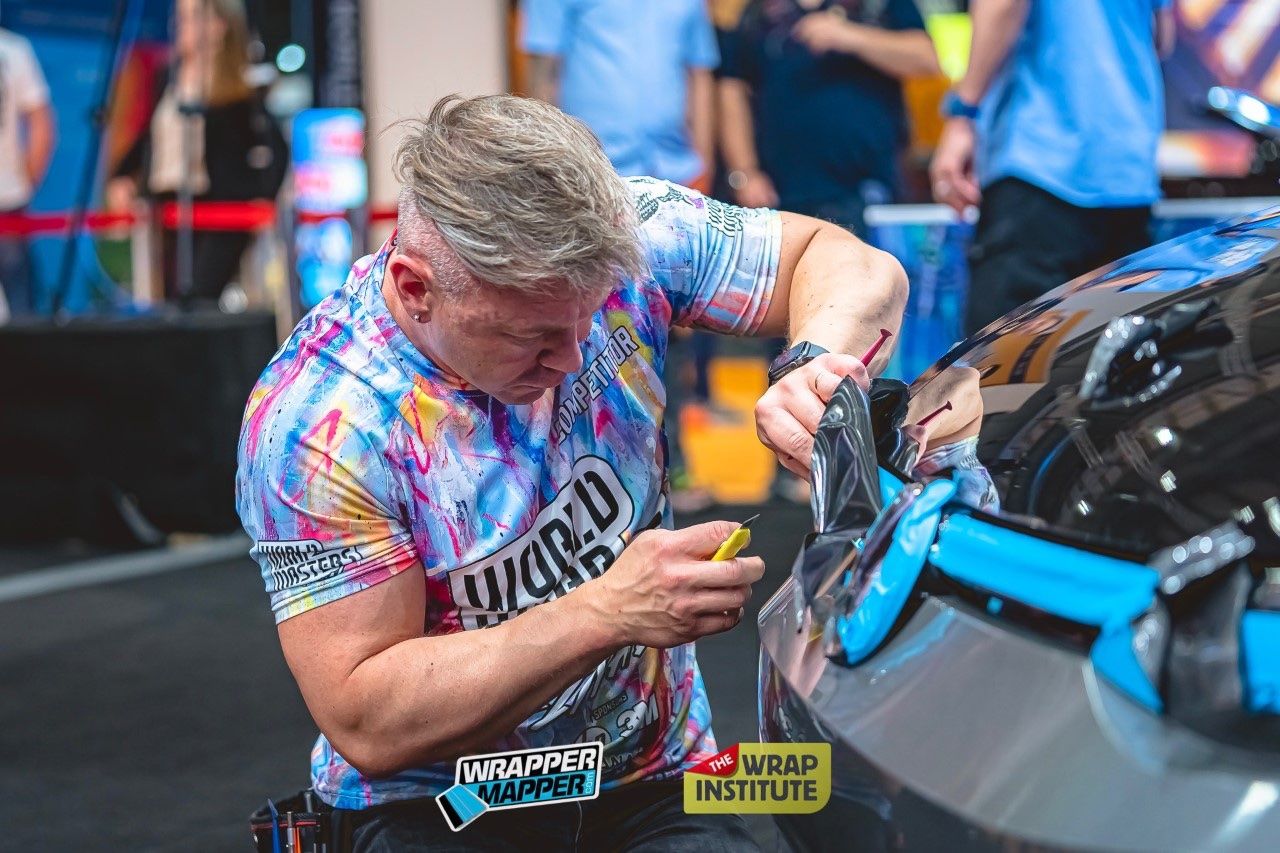 Caption: Michael Szwacki of MEK Wrap Squad in the UK was named World Wrap Masters Europe 2022
Elsewhere, Michael Szwacki was also among the winners during the World Wrap Masters in 2022, taking home the crown for World Wrap Master Europe 2022. Szwacki is director of MEK Wrap Squad in Middlesbrough the UK, delivering wrap jobs of all kinds to customers.

"There are many challenges we face in wrapping," Szwacki said. "The biggest one I'd say is that there might be a time scale of jobs. Customers these days expect the jobs to be done for yesterday and rushing our very skilled profession is the last thing you want to deal with.

"Standard challenges as a wrapper always will be some new cars with strange shapes that we have never done before, or different materials or colours that require adjusting the techniques of application. The list goes on!"

In terms of tackling these challenges, Szwacki said a vital consideration for all wrappers is to educate the customer, explaining that they need to know that wrapping is not a simple, 10-minute job that can be done on their driveway.

"It is a very particular process and if any step of it is disturbed, we are asking for trouble with the final outcome," Szwacki said. "The technique or skills challenge is very easy way to overcome; keep yourself educated by joining either online or actual hands-on training. With materials, they are changing every so often and you need to know how to work with them."

Looking at the wider challenges facing the wrapping sector, and what we can expect for 2023 and beyond, Szwacki said many businesses have been hit with a significant shortage of materials – either printing or colour change – due to lack of specific ingredients. While the situation is improving, he said some colour options have been discontinued permanently and this could prove troublesome for some businesses.

In addition, he said MEK Wrap Squad has experienced issued with the lack of delivery of new vehicles. Szwacki has witnessed an increase in job cancellations due to the fact that the vehicle was not delivered on time.

"It seems as well that people don't want to spend more money than they actually have to, so it might be a big challenge to finding new customers," he said. "I'm talking specifically about colour change as I strongly believe commercial side of our business will keep growing."

While there are plenty of challenges facing wrappers, and almost certainly more to come in 2023 and beyond, there is every opportunity to overcome these issues and continue to enjoy success in the market.