23 Dec 2022
Pick your printer – what works best for wrapping work?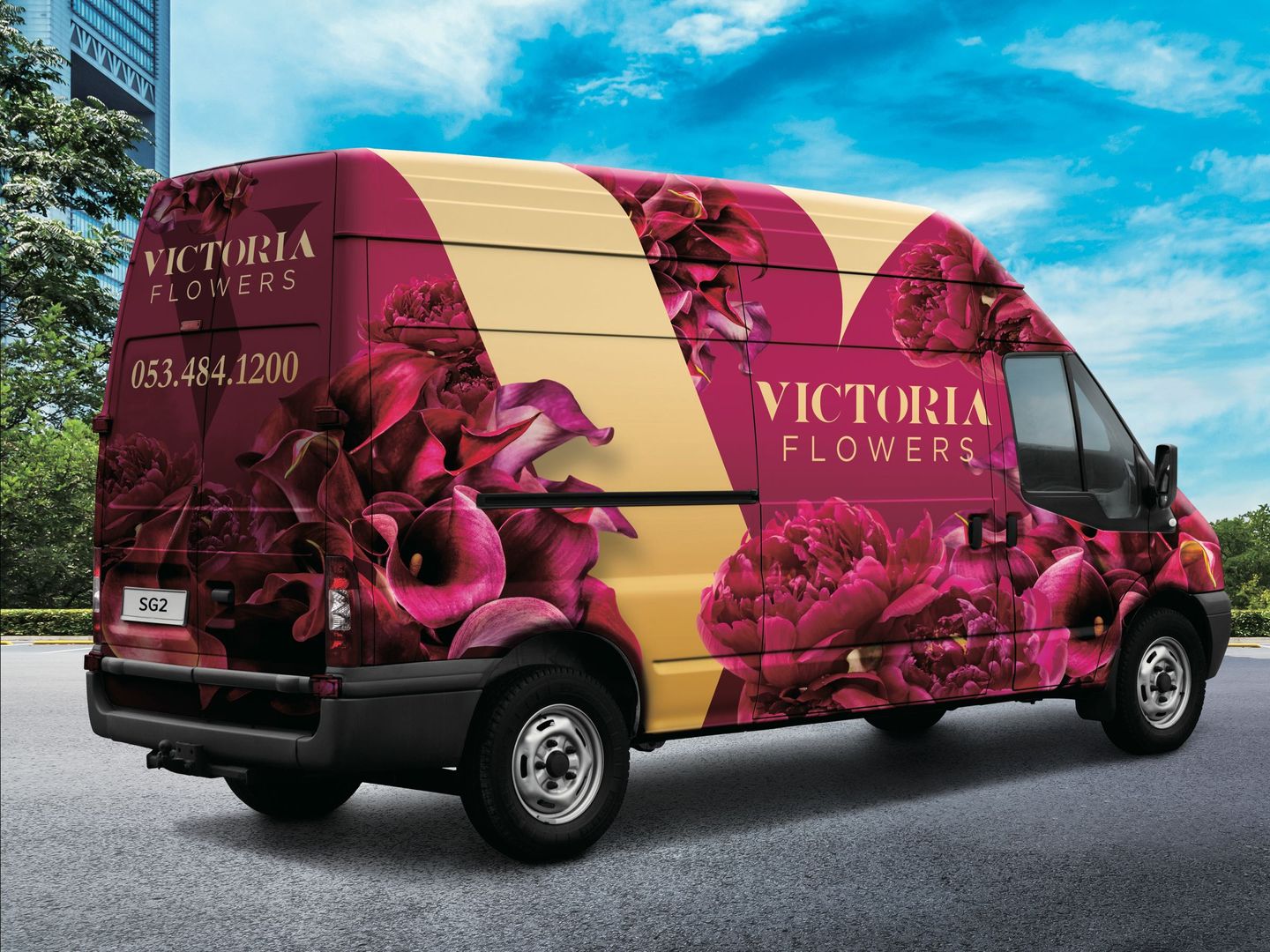 The core purpose of vehicle wraps and graphics is to capture the attention of passers-by; and in order to achieve this, they need to be colourful and eye-catching. For this reason, the choice of printer is absolutely critical.
Selecting a high-quality printer that can produce striking images on films and vinyl materials will allow you to take on jobs of all kids, while larger-format machines mean you can tackle bigger jobs.
Here, we speak with two manufacturers to find out what sort of features wrappers should be looking for when investing in a printer to ensure they can hit quality targets in wrapping.
Driving growth and success
Mimaki works with wrappers all over the world. Mark Sollman, product manager EMEA for Mimaki Europe, said the advancement of digital printing technology has contributed to the growth and success of car wrapping.
"In fact, inkjet technology has enabled car wrapping to be produced faster, easier, more affordably, and with unlimited creative possibilities," Sollman said. "The choice of the digital printing technology to use depends on the specific application.
"Eco-solvent inks and latex inks are the most widely used for car wrapping, with the former representing the most suitable choice for extreme 3D shapes, including bumpers, mirrors, and other recessed areas.
"Despite UV inks not usually being considered as a first choice for car wrapping due to their stiffness, Mimaki's advanced UV inks, LUS-170 and LUS-200, feature extreme flexibility and proved to be an excellent option for car wrapping when looking for top quality, durable applications."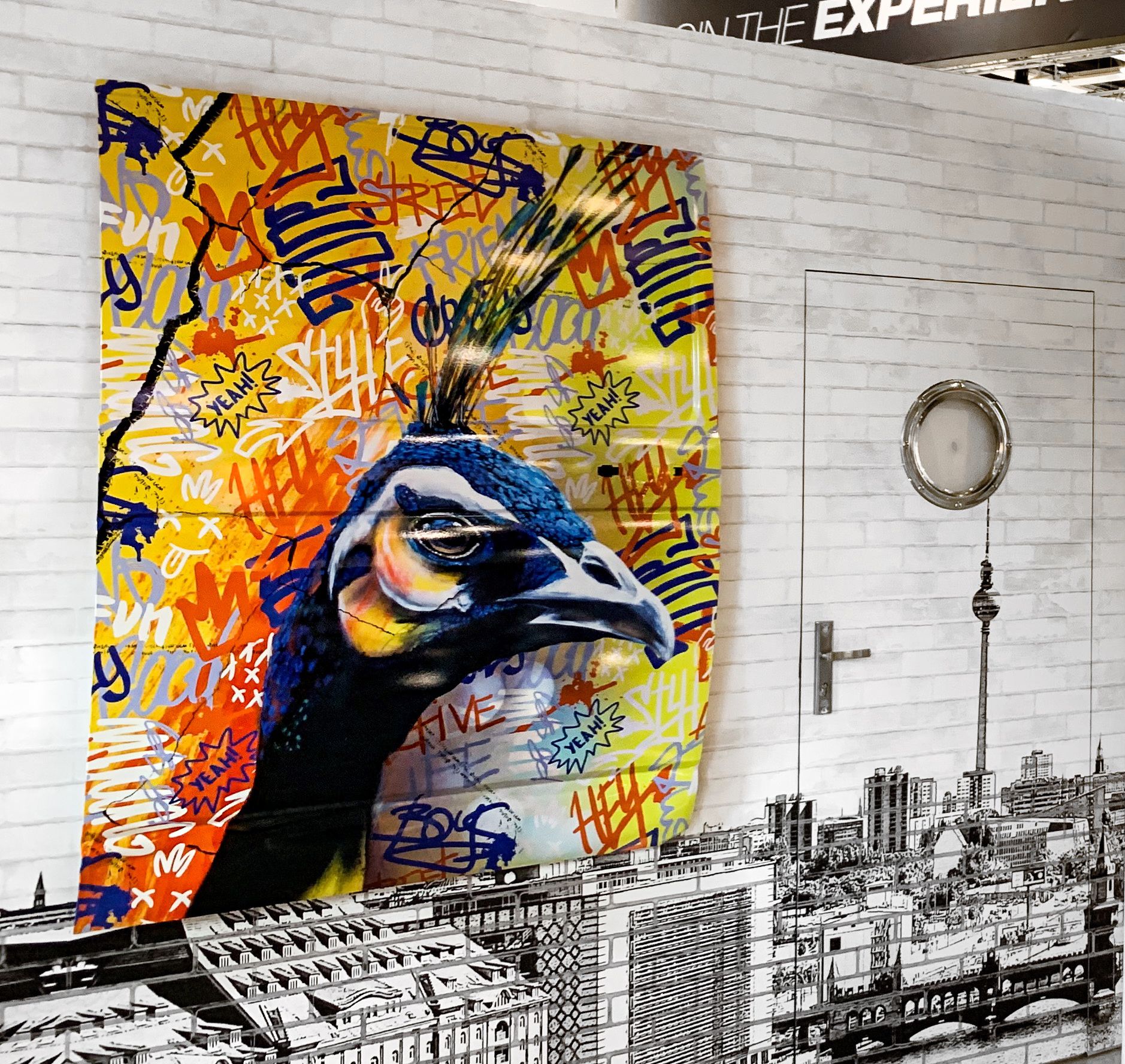 Caption: Car wrapping printed using the Mimaki JV100-160 showcased at FESPA 2022
Sollman went on to say that printer, and indeed ink, choice are critical, with both quality and outdoor durability key in car wrapping. He warned that when the quality of the printing and wrapping is poor, the result will look inadequate, therefore, the main risks associated with an inappropriate choice of inkjet technology and printer are that of poor quality and low durability that could also lead to higher costs, as removing the wrapping and running a re-print may be required.
"With the increased popularity of car wrapping, many industry players have turned their interest to this market," Sollman said. "Therefore, wrappers should ensure that their printers enable them to achieve a top quality and durable finish in the first instance. In addition, we think that wrappers should also make sure that their printers come with high-level servicing and proactive support from the manufacturers, which is crucial to avoid costly downtime and loss of profit.
"Another key factor concerns sustainability. With the increased interest in environmental-friendly practices, the use of printing systems combined with certified inks can represent a competitive asset."
Looking at what Mimaki can do to support wrappers, Sollman said the Mimaki JV100-160 eco-solvent printer is a popular pick for wrapping. He said this entry-level roll-to-roll inkjet printer achieves high-quality printing with high productivity, all at minimal cost to the user. It also combines with Mimaki's eco-solvent inks, featuring superior scratch resistance and outdoor durability.
Also from Mimaki, its latest flagship solvent printers, the JV330 and the CJV330, are suitable for car wrapping," Sollman said.
"Delivering higher print performance compared to previous 100 series models, they feature a newly redesigned chassis, with stronger steel material to support construction stability, allowing for top productivity," he said. "The addition of new high-precision printheads has resulted in higher ink density and significantly improved image quality.
In addition, Mimaki has been promoting the use of its LUS-170 and LUS-200 UV-LED inks, which Sollman said feature extreme flexibility and high material adhesion, enabling car wrappers to achieve accuracy in fine details with precision.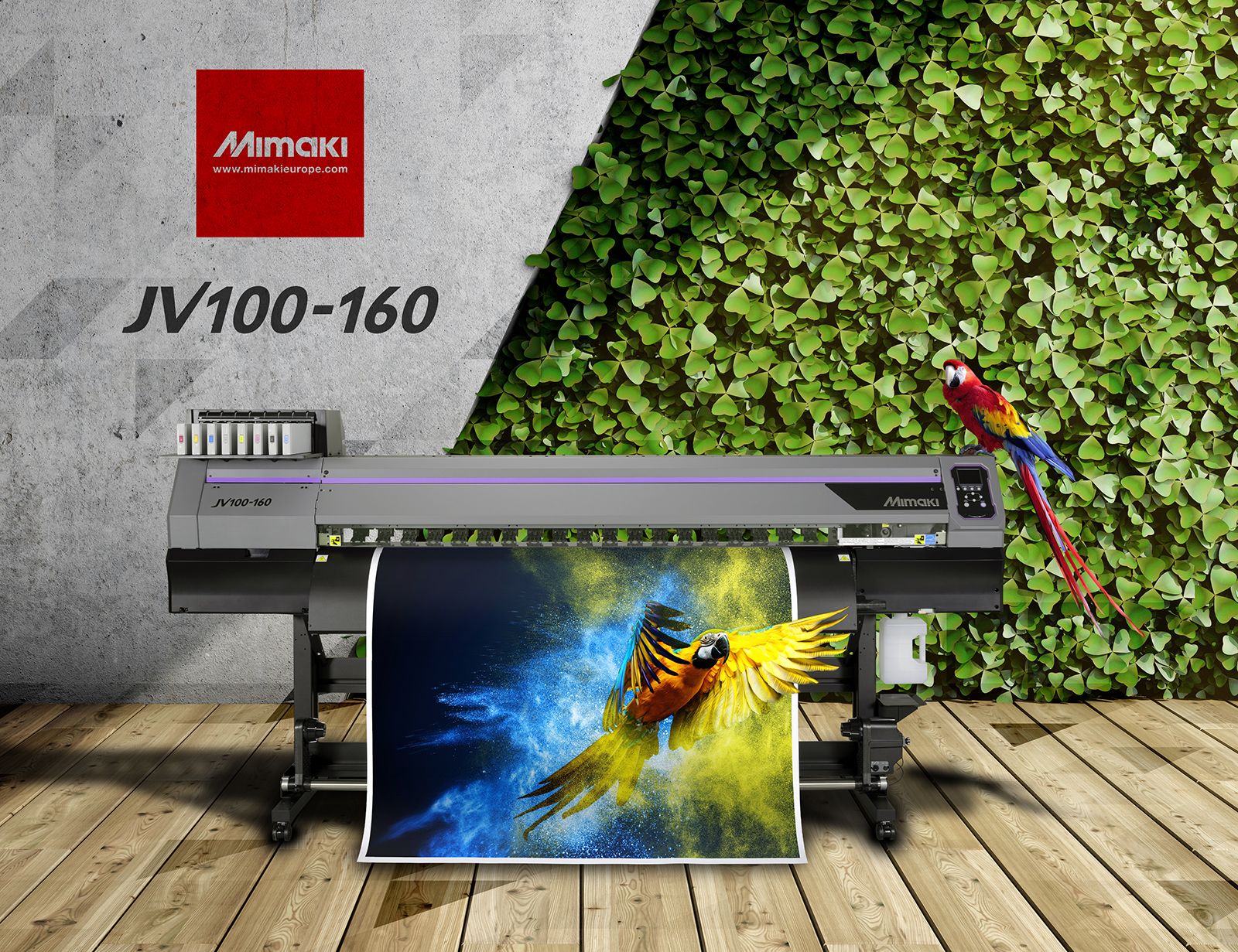 Caption: Mimaki's JV100-160 eco-solvent printer is a popular choice among wrappers
Crucial decision for wrappers
Elsewhere, Rob Goleniowski, head of sales for UK and Ireland at Roland DG, said printer choice plays a pivotal role in the success of any print business and it is important to choose tech that best meets the needs of your business.
"When choosing a printer, it is important that the ink technology type is right for the business," Goleniowski said. "If the business requires short turnarounds on projects, then choosing an ink type with a shorter outgassing time, for example, is crucial. You must also consider the types of materials and other consumables you are working with and how this ink technology performs when used alongside.
"Finally, it is important to understand the number of colours the ink configuration of your chosen printer allows for and whether this will meet the demands and expectations of your customers.
"Choosing the right size printer for your business is also crucial. Not only from a practical perspective of whether the printer fits in your available workspace, but the number of panels you will need to print to complete a job.
"If you buy a printer that is too small, you will find yourself printing more panels and taking considerably longer to fit, slowing down production and limiting the amount of work you can take on. On the flip side, choose a printer that is too big, and the large panels may prove more difficult to handle – especially if working with limited manpower."
So, what should wrappers be looking for in their printer? Goleniowski said with all the options available, it can be tough to know which print solution best suits your business, so it is important to weigh up every aspect of the technology available before making a decision.
Before purchasing, Goleniowski said wrappers should investigate the ease of use, speed of outgassing time and the machine specific functions and software to streamline processes and be able to offer same-day installation without compromising on quality of output. It is also important to assess whether the machine offers a good range of media and laminate compatibility for versatile application offerings.
If you are looking at being able to leave print jobs unattended, whether this be to start applying graphics for another job or out of hours printing to enhance efficiency, Goleniowski said wrappers should look for devices that have take-up accessories.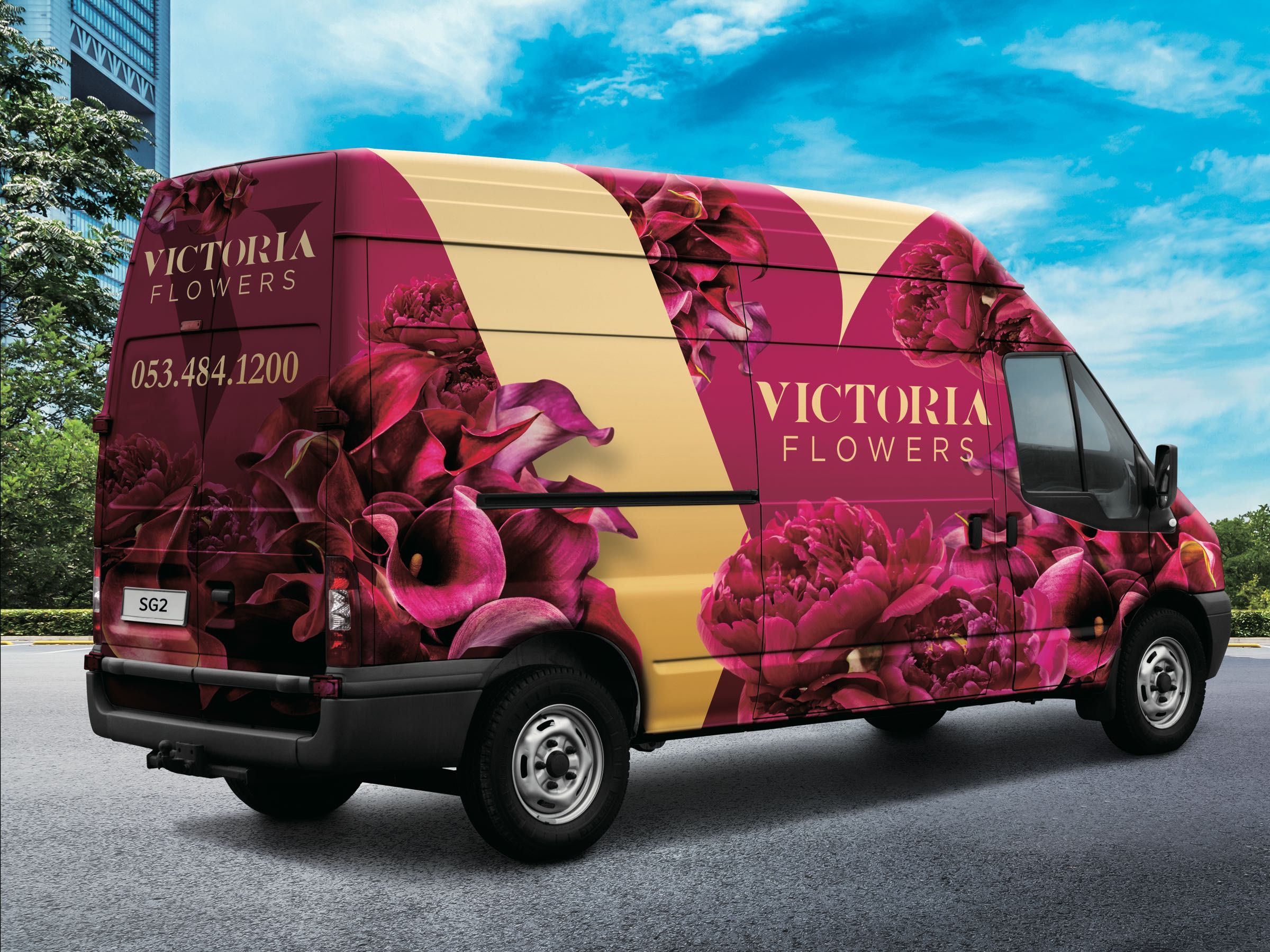 Caption: A vehicle wrap printed using Roland DG TrueVIS technology
Further to this, Goleniowski said it is important to consider whether offering a wide colour gamut to your customers is imperative. CMYK is the fundamental four-colour configuration you will find in virtually every colour printing solution. However, some printers also offer the ability to print with white, red, orange and green inks which extends the colour capabilities.
"To enhance the colour gamut offering, some printers work with software which supports the colour-matching process – a tool which is vital to those wanting to work with corporate brands who rely on colour match accuracy," Goleniowski said.
Finally, Goleniowski said that wrappers should question if their chosen printer offers the flexibility to offer more services to your customer?
"For example, a print and cut device not only offers the convenience of having both functionalities in the same device but can also fulfil both print-only and cut-only jobs, giving wrappers the opportunity to offer a wider scope of services to customers and therefore boosting profit opportunities," Goleniowski said.
Looking to Roland DG's solutions, Goleniowski highlighted the new TrueVIS 3 machines in particular, saying they have been designed with versatility in mind, but also productivity with many time saving features of both the hardware and the Roland VersaWorks 6 RIP software
"Couple this with the fast-outgassing times of the TR2 inks, which allow graphics to be printed, then laminated in as little as six hours, and the TrueVIS 3 machines offer a very powerful combination of quality, reliability and productivity," Goleniowski said.
Perhaps unsurprisingly, selecting the right printer for wrapping is not an easy process. But by following the advice given by experts here, this will help guide you to investing in the best, high-quality printer that will aide you in all manner of wrapping work.