23 Jan 2023
Tips and tricks for large-scale work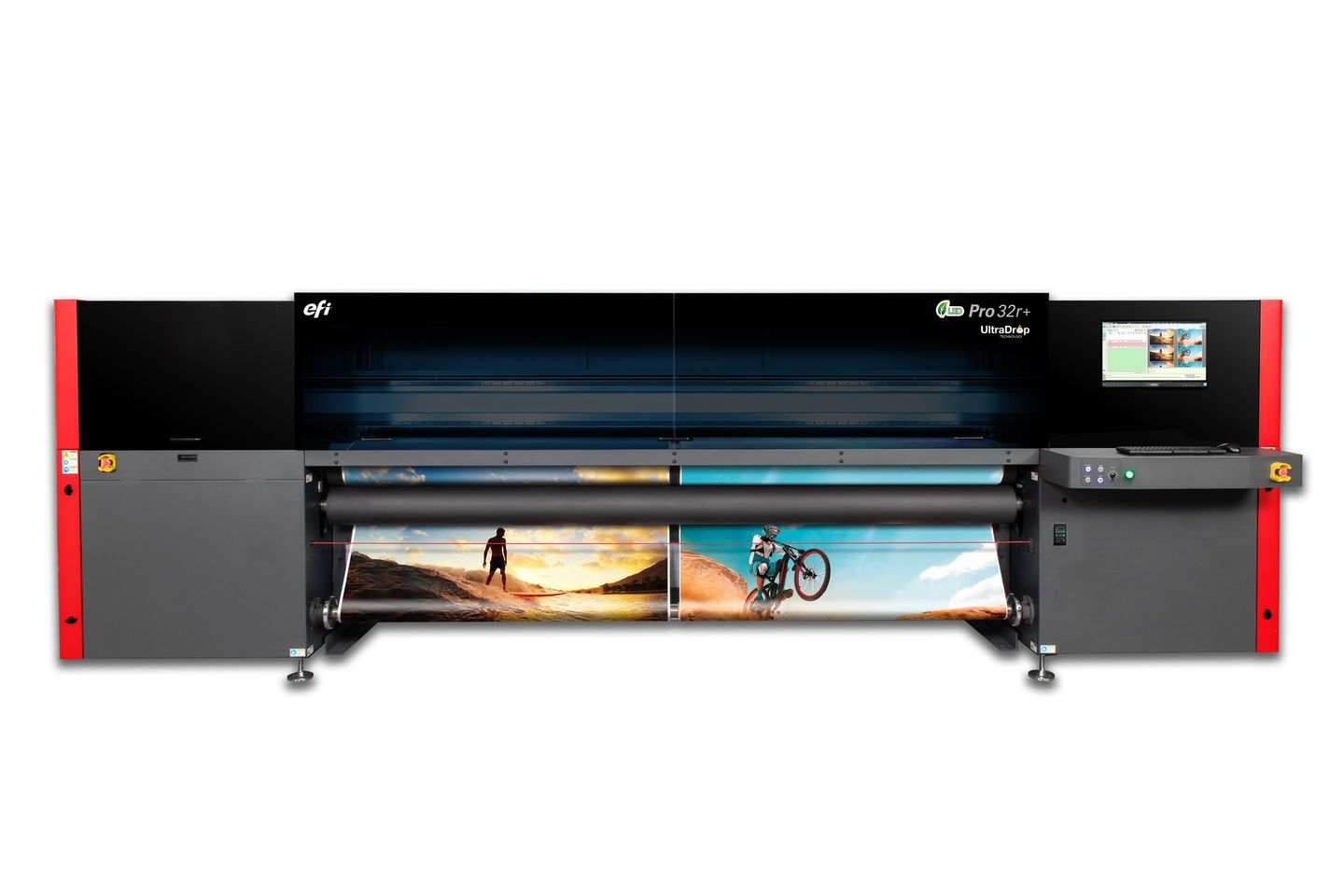 Whether it is wrapping a gigantic truck with a company's latest logo, or adding a series of colourful graphics to a plane or ship, large-scale vehicle wrapping work is by no means an easy task. Wrappers have to take into account the main challenges they are used to with standard work, but large-format work brings with it a whole host of other considerations.
Will your usual film be large enough to produce the graphics required for the job? Can your printer print on materials wide enough for the job? Do you have a large enough space to work in? These are just some of the things that wrappers need to think about with this line of work.
Here, one manufacturer and one supplier offer an insight into this area of the market and give guidance on some of the solutions that can help wrappers with these jobs.
Careful consideration
EFI is well placed to offer solutions in terms of hardware and software, with its printers a popular choice to transfer the design to film and vinyl, and its Fiery products used for the design phase. Mike Chramtchenko, director of sales and marketing at EFI Fiery Canada, said there are plenty of extra factors to consider with large-scale work.
"Prior to bidding and taking on large-scale fleet vehicle wrap projects, it is essential that vehicle graphics professionals understand the detailed scope of the work required which begins with the number of, and model types of vehicles to be wrapped as well as the location(s) of them and their availability," Chramtchenko said.
"Equally as important are the material specifications and artwork requirements. Lastly, what is the delivery timeline? Careful consideration of all these elements is essential in order to make certain that the project can be completed as required and is as profitable as possible."
With this, Chramtchenko also drew attention to the importance of having both the right tools and personnel for the job at hand, saying that challenges can occur during all stages of the project.
"From the time it is being bid on, the artwork being created, graphics being produced, and the most important part, applying them to the vehicles can all become challenges if not supported by proper expertise and professional tools," Chramtchenko said. "The entire process always starts with the vehicle, or vehicles, to be wrapped. Having an in-depth knowledge of each vehicle is essential.
"The exact dimensions, the trim styles, specific locations of door handles, mirrors, bumpers and window areas is where each project begins. If not exact, the project may be quoted inaccurately, artwork designed improperly, and graphics printed and/or installed incorrectly, which can be a very costly error, particularly with fleet graphics projects."
So, how can EFI help? The Pro Vehicle Outlines offering from Fiery software is a subscription service that features one of the largest selections of vehicle templates available, providing what Chramtchenko described as a more convenient and cost-effective way for users to access the latest templates.
Used in conjunction with the PVO WrapUp quote app, Chramtchenko said Pro Vehicles Outlines templates makes quoting, designing, producing, and installing vehicle graphics and wraps faster and more accurate, with access to more than 19,500 precise vehicle templates that are hand-measured to ensure accuracy.
"The templates are ideal for all aspects of wrap design as well as for estimates and proofing," Chramtchenko said.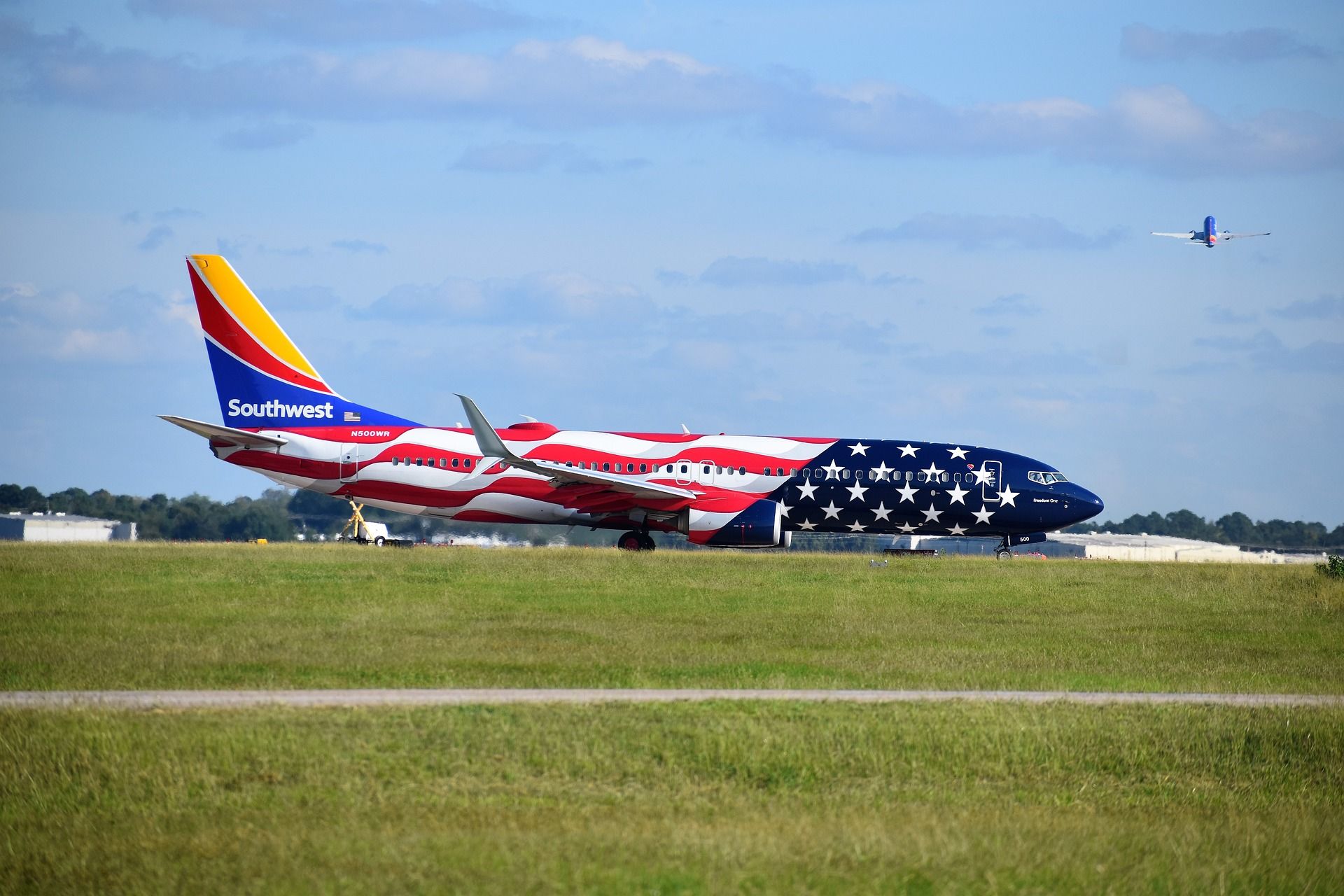 Caption: Large wraps can include lorries, ships and even planes
On the printer side, EFI Wide-Format and VUTEk UV LED roll-to-roll printers – the EFI VUTEk Q3r/Q5r, VUTEk D3r/D5r, VUTEk 3r+/5r+ and the EFI Pro 32r+ – are all available with EFI 3M SuperFlex XF inks that Chramtchenko said deliver super performance and flexibility for fleet and vehicle graphics.
"They also qualify for 3M MCS Warranty coverage on fleet graphics when used with select 3M flexible media and applied according to 3M product and instruction bulletins," Chramtchenko added.
Equipped for the job
Equipment may be a key consideration with larger work, but so are materials. Metamark has a host of products suitable for wrapping both large and standard-sized vehicles. Commercial director Max Somper said that once the basic skills of wrapping are acquired, the whole scope of the market is there to exploit, including larger vehicles.
"Such vehicles present an application surface much like smaller vehicle might," Somper said. "In many cases, the surface is actually simpler having fewer complex curves to negotiate for example. That said, there are a few traps that could catch the unwary and which should be considered.
"Anyone contemplating wrapping large vehicles on anything other than a very occasional basis need to go equipped to the job. In an ideal world, premises large enough to house the vehicle being wrapped should be available as should the means to access the parts of the vehicle that are beyond reach.
"Occupational health and safety need to be held in the front of the mind too. Working at height needs to be part of a risk assessment and any risks identified should be mitigated and managed."
As to how wrappers can prepare for the challenge of large vehicles, Somper said there are a number of factors to take into account. First, consideration needs to be given to preparation of the subject vehicle, while wrappers should also leave comfortable margins for application error and for variability from one vehicle to the next.
Next, if wrappers have a voice in the design that is being applied, Somper said they should avoid using the space to do anything other than hit the high notes and make an impact.
"Don't place reams of copy or minute detail - it gets lost at the expense of impact," Somper said. "Place details where possible to avoid losing them in panel gaps and the like.
"Large vehicle are no different to small ones when it comes to application best-practice. Preparation is key, diligent application critical. Adhesion must be reliable and using materials that are not capable of keeping difficult appointments like wrapping is doomed to fail. The more material involved; the more evident shrinking will be. Use the appropriate material."
With this in mind, Somper picked out some of the materials from Metamark that can help wrappers with larger work. Metamark's flagship premium cast wrapping film is known as MetaCast MDC, which is widely specified, repositionable and available with Metamark's MetaGlide feature that does not give trapped air anywhere to hide which Somper said makes large scale applications easier.
The MD-Class portfolio also includes materials for less demanding applications at scale and these are often used in alliance with Metamark premium products thanks to consistent print quality.
"Flat sided trucks for example sometimes employ MDC for cabin detail and MD-X or MD5 for the truck sides, particularly if the graphics are required for a limited advertising season," Somper said.
Metamark's 7 Series materials are also commonly used in major transport applications and available in a range of variants including those with specialist adhesive features to make application easier.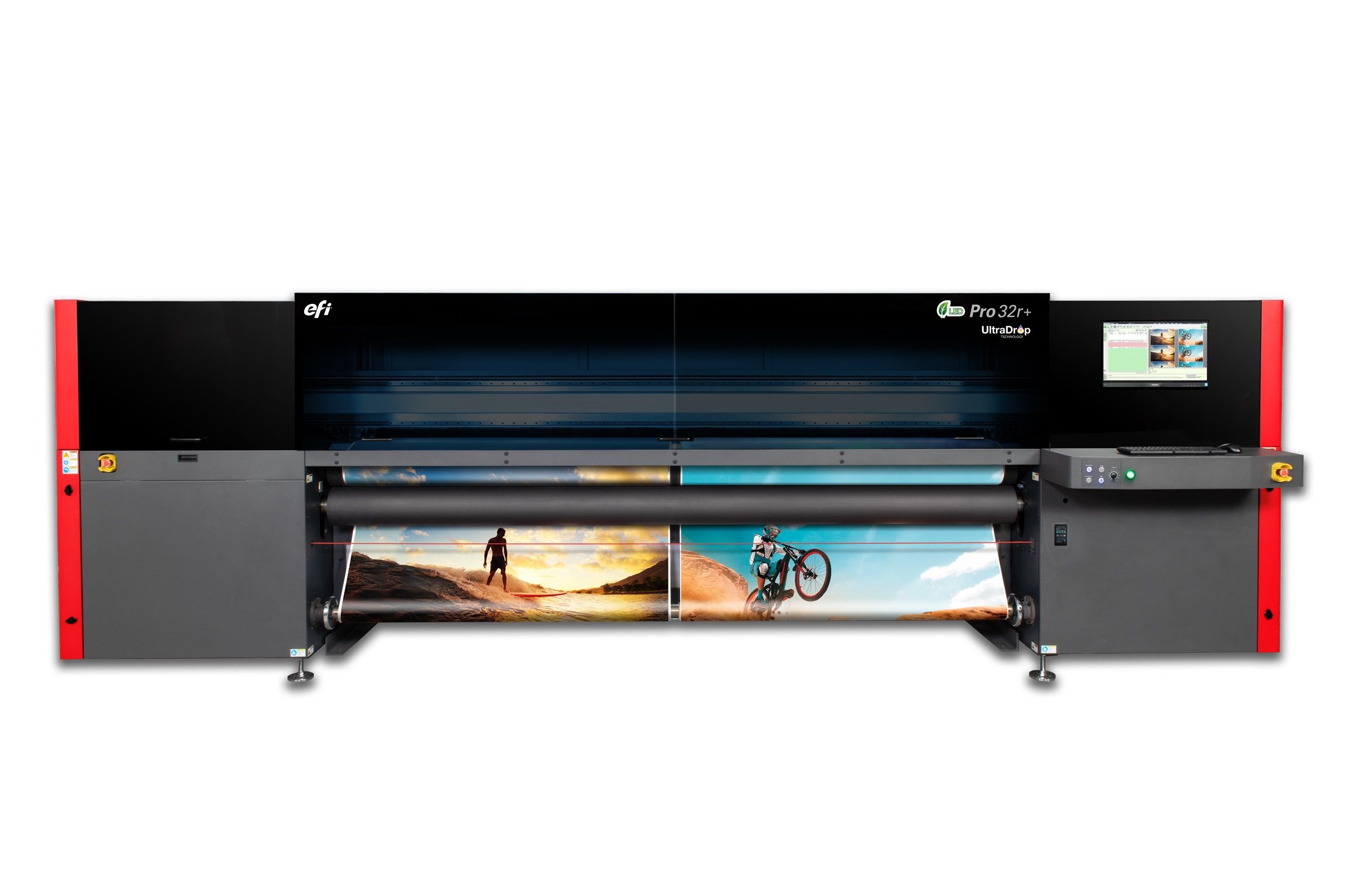 Caption: The EFI Pro 32r+ roll-to-roll LED printer has a top production speed of 256sq m/hr
"The wrapping application is challenging but can be learned and practiced by anyone committed to acquiring the skill," Somper said. "It doesn't tolerate those who rush in without having researched the subject properly and it's notorious for its failure rate if the wrong materials are used."
While the preparation process for larger jobs is similar for standard projects, there are certainly other factors in play that wrappers should consider. Working with the right sort of equipment and high-quality materials will help wrappers overcome these core challenges.