FESPA World Wrap Master 2023 Revealed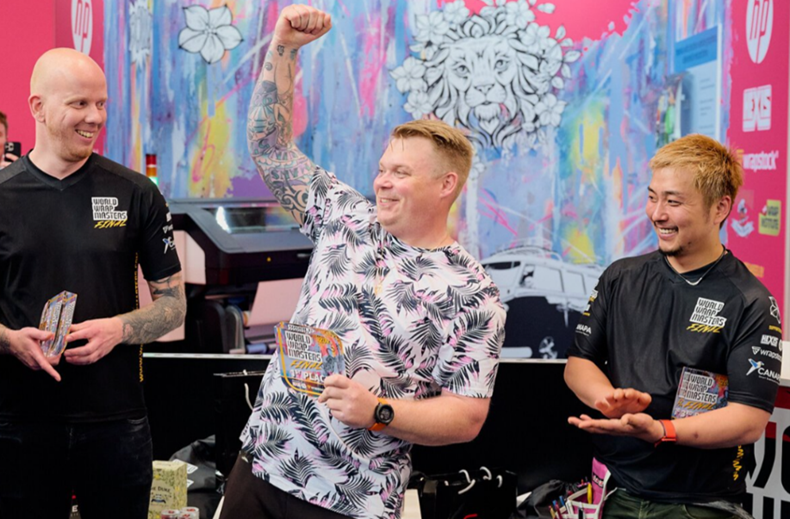 Competing over two days, against nine other Wrap Masters champions from regional and national competitions in the World Wrap Masters Series, Simon was crowned World Wrap Master 2023 in an emotional ceremony on May 26th in Munich, Germany.

Taking place at the Messe in the heart of sun-drenched Munich as part of FESPA Global Print Expo, professionals in vehicle wrapping and detailing were invited to tackle a series of challenges as part of the prestigious competition.

On the 25th and 26th of May the World Wrap Masters Final took place. With competitors from 9 different countries who had won regional events held throughout the year including – Belgium, Denmark, England, Finland, Hungary, Japan, Mexico, Netherlands and Norway.

Judges this year included previous Champions, Ivan Tenchev and Kiss Lajos, alongside guest judge Carlos Santana, and MC Ole Solskin Ravn.
Ivan expressed that the competition was running high 'there are some really amazing wrappers here with skill, we have master installers.' He also described the competition as a family and a good place to learn new skills and techniques, amplifying the importance of winning to our finalists.
The two-day competition was tense with the contestants being challenged to wrap motorbike helmets (Scorpian EXO-Combat) and a balloon dog statue. Simon Manley Jokumsen took home the World Wrap Masters Final 2023 crown. With runners up Wouter Knol (Netherlands) and Hiroki Kawakami (Japan).
Commenting on his world title win: "I have been trying so many years now and finally I got it. This is my sport, my hobby, I love it and I do it everyday. I have a burst in my stomach when I come here, I love it."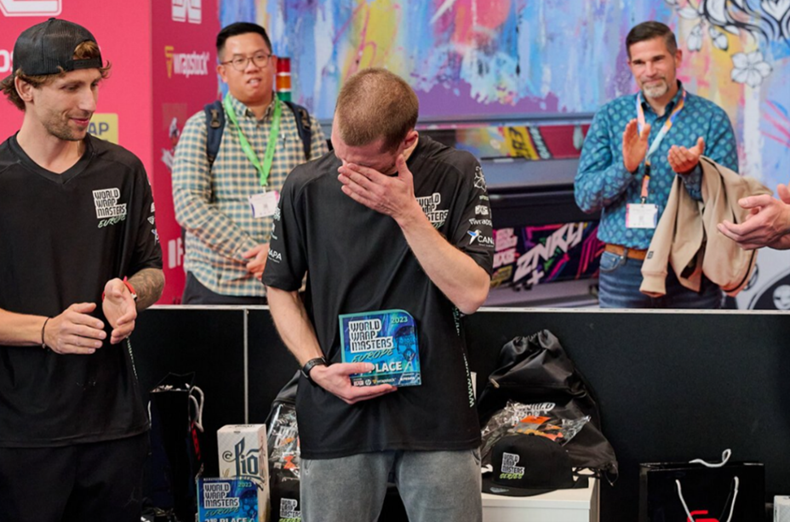 The Wrap Masters Europe competition took place on the 23rd and 24th of May, where some of the best car wrappers in Europe battled it out over several rounds, testing their abilities. The competitors were pushed to their limits in a series of challenges including the creative round, where they were tasked with wrapping a bowling pin and a large 40L oil drum using colour change vinyl.
This years vinyl partner sponsor was Hexis. Christophe Inigo, Deputy Sales Director commented "we appreciate the value in supporting this important event as it brings us closer to the installers directly and our worldwide applicator community". HP returned for another year as the Print Partner sponsor.
Jozef Szebeni from Vill-Feny KFT took the victory for Hungary as World Wrap Master Europe winner. It was a very emotional victory as he commented on his win and expressing his hard work: "I'm surprised and very happy I did it, I worked a lot to get here".

Duncan MacOwan, Head of Events and New Media, FESPA Commented: "We are delighted with the quality of competitors from across the globe and the response from our community, who are so open in sharing their wealth of experience and engaged to learn from each other."