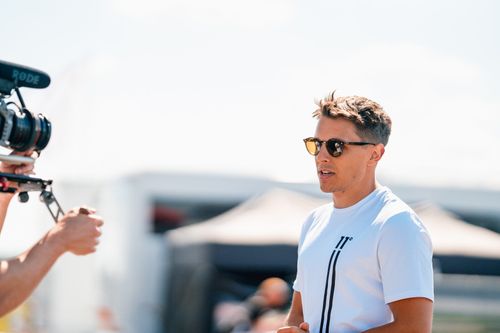 Archie Hamilton
Archie Hamilton is a professional racing driver who has created one of the world's fastest growing racing content YouTube channels. Archie started driving competitively at the age of 11 in karts. From there he progressed to cars five years later in 2007, when he won his Formula Ford debut at Silverstone. Archie has also driven in Formula Renault and the Porsche Carrera Cup series at Le Mans supporting the 24 hour race.Archie had a successful season competing in the International GT Open, winning many races and scoring several podiums. Archie also made his debut in the American Le Mans series at Laguna Seca and has raced in the famous Le Mans 24 hour race.

In 2016 Archie decided to share his love of motoring and skills behind the wheel by launching his YouTube channel "Archie Hamilton Racing". Featuring Archie's unique humour mixed with his motoring and racing knowledge, the channel has proved hugely successful, currently receiving over 3 million views per month.

Since then Archie has continue to grow his YouTube channel to over 100 million people which has watched the channel. Over 200,000 people now follow him on Instagram and 350,000 on YouTube.