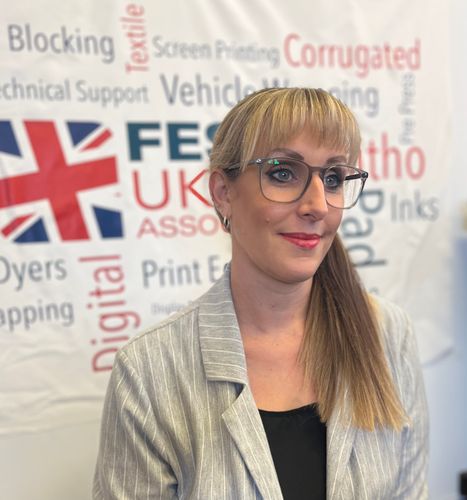 Suzi Ward
Suzi Ward is the MD of FESPA UK Association. She has been with FESPA for over 7 years and is passionate about creative lasting, meaningful initiatives and events that help to support not only her members but the industry as a whole.
FESPA UK are fast becoming a force to be reckoned with as the proactive association focused on supporting individual businesses and the industry, by creating events and initiatives that have a lasting positively impact.
‍In addition to creating meaningful initiatives we help to create proactive links between our members, global networking opportunities, alongside corporate benefits from R&D tax credits, financial advice.